Fishability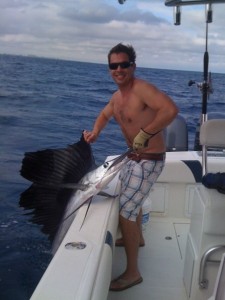 You have thousands of fishing boats to choose from, so why choose a Competition? Simply put, fishability, comfort and smooth ride!
Fishability:
Many tournament anglers prefer our hull and options because we bring you the best in fishing features at a great price.  And because our boats are semi-custom we can build you a boat that is perfect for you. Adding options such as a 'leaning post' live well will give you an extra 50 gallons of live well to keep your baits fresh. Our stock competitions come with an ample amount of rod holders, however you can always add more.The best part of our boats is they feature 3 piece construction and this is key when hooking a big fish. You will have thigh support against the padding of the gunnels.
Comfort:
Our boats can be customized to your style of boating. If you need more seating, we can add removable seating to the bow and stern of the boat. The leaning post can be customized to include anything from our standard leaning post to a beautiful captain chair type post. The entire boat can be surrounded in combing pads, making the every inch of the boat soft to lean up against. The flat deck from bow to stern is excellent for the comfort of new visitors to your boat. You don't have to worry about them tripping of any steps in the hull that are common on other boats. The coffin box in the stern is also a great feature for storage and comfort. It is great for days on the sandbars when your guest want to lay out in the sun or just relax and enjoy each other's company.

Smooth Ride:
With 24 degrees of deadrise in the stern, that is the amount of deep "V" the back of the hull has, you can be sure to land onto each wave extremely soft. Forget about the days of pounding your backs, our boats are designed to be extremely balanced and handle all types of seas comfortably. If you are going across to the Bahamas or just cruising along the beach, you will appreciate the smoothness and dry ride that our hulls offer.