Construction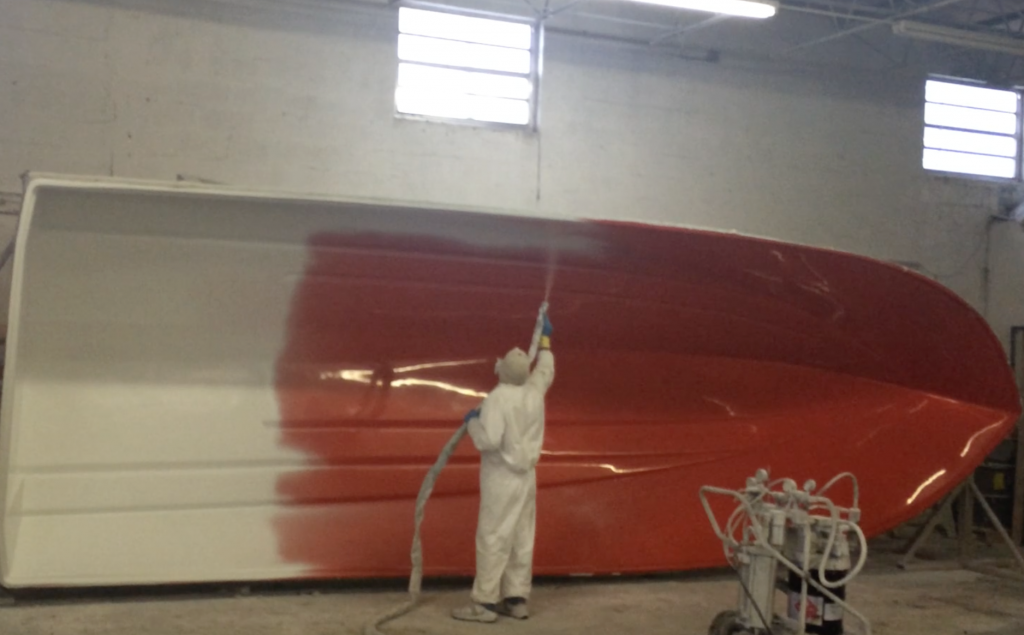 Competition Boats are all built through a very highly engineered process. We are the factory – we take the orders, build the boats and deliver to the customer. Our boats are built with you in mind, not our competition. We don't cut corners at any stage of the process.  All boats are completely custom built, 100% hand laid fiberglass and 100% wood free. All boats come with a 10 year warranty on hull (3 years transferable). Here are standard features of all our boats construction:
3 Piece Construction
To our owners, there is nothing more important than having a 3 piece hull. With 3 piece construction you feel like you are in the boat at all times. Meaning you will have toe area with your thighs against the gunnel pads while fighting a fish, taking pictures, or just enjoying the view.  The 3 pieces include your hull, deck and top cap. Many boat builders skimp out on the top cap leaving you feeling like you are fishing out of a bath tub. More on 3 piece…

Flat Deck From Stern To Bow
This is important to us and our anglers. While having steps in your deck may increase storage, you also run into major safety concerns. How often have you tripped over a step in a deck on a friends boat or even worse, your own boat? It is not always calm out there and for this reason we like our decks to be flat from stern to bow. You will get plenty of storage and if you need more we can add a "coffin box" in the bow as well as other options for you.

24.5 Degree Transom Deadrise
Most boat have a sharp entry point, but that is only half of the formula to a smooth riding boat. It is important to have a good entry off a wave in the stern of the boat as well. This is where you will notice if a boat rides good or not. All our boats our 24 degrees in the stern allowing for a very soft entry into a wave and making it one of the most smoothest riding boats in it's class. Your baits won't get beat up with a soft ride and neither will you.

Enclosed Transom and Bracket
Our competitors measure the size of the boat to include the engine, giving you less boat than you think you are buying.  And some have a "Euro" transom or transom cut out for the motor.  We have found the best way to build a boat is to have the transom fully enclosed and have the engines on a bracket heavy duty bracket. This gives you are true size boat as well as a full size transom. The bracket comes in handy for diving and snorkeling as well. When backing down on a fish, you can be sure you won't have water coming into the back of the boat. There are many benefits to a having an outboard bracket.
Here are some other standard construction options:
Hand- Laid Fiberglass Throughout
Foam Flotation
Transom Motor Bracket and Dive Platform
Choice Of Hull Colors
Self Bailing Cockpit